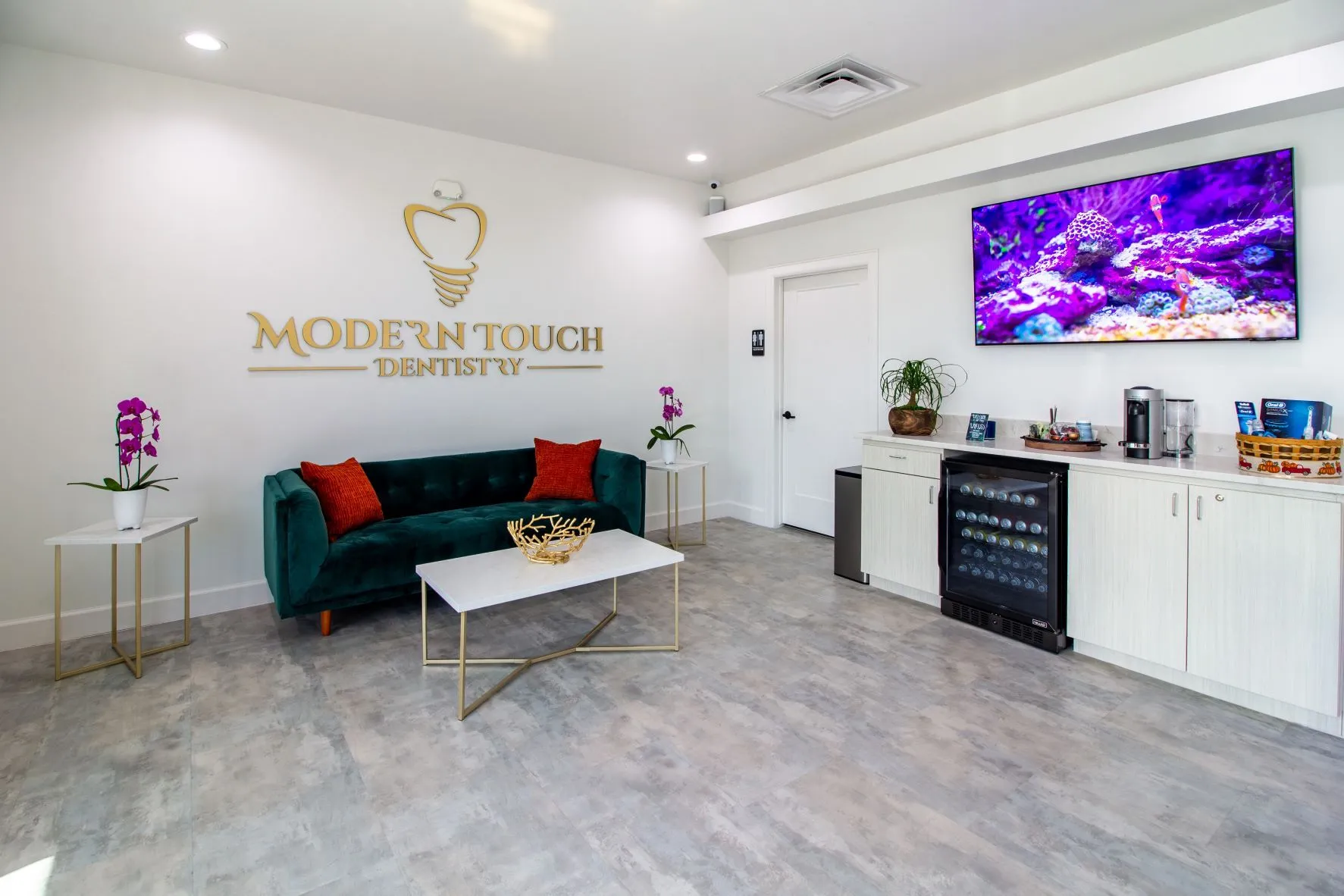 ---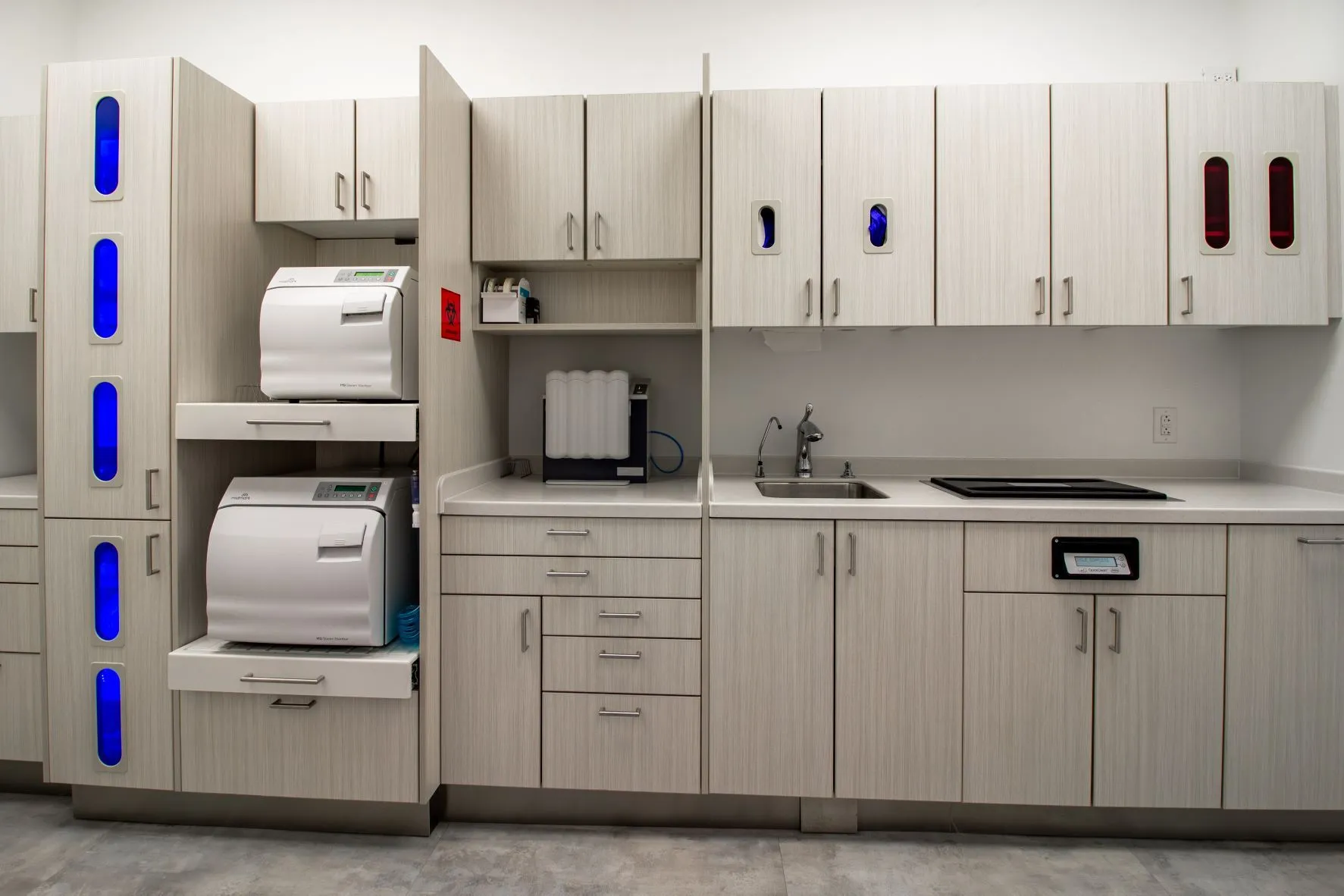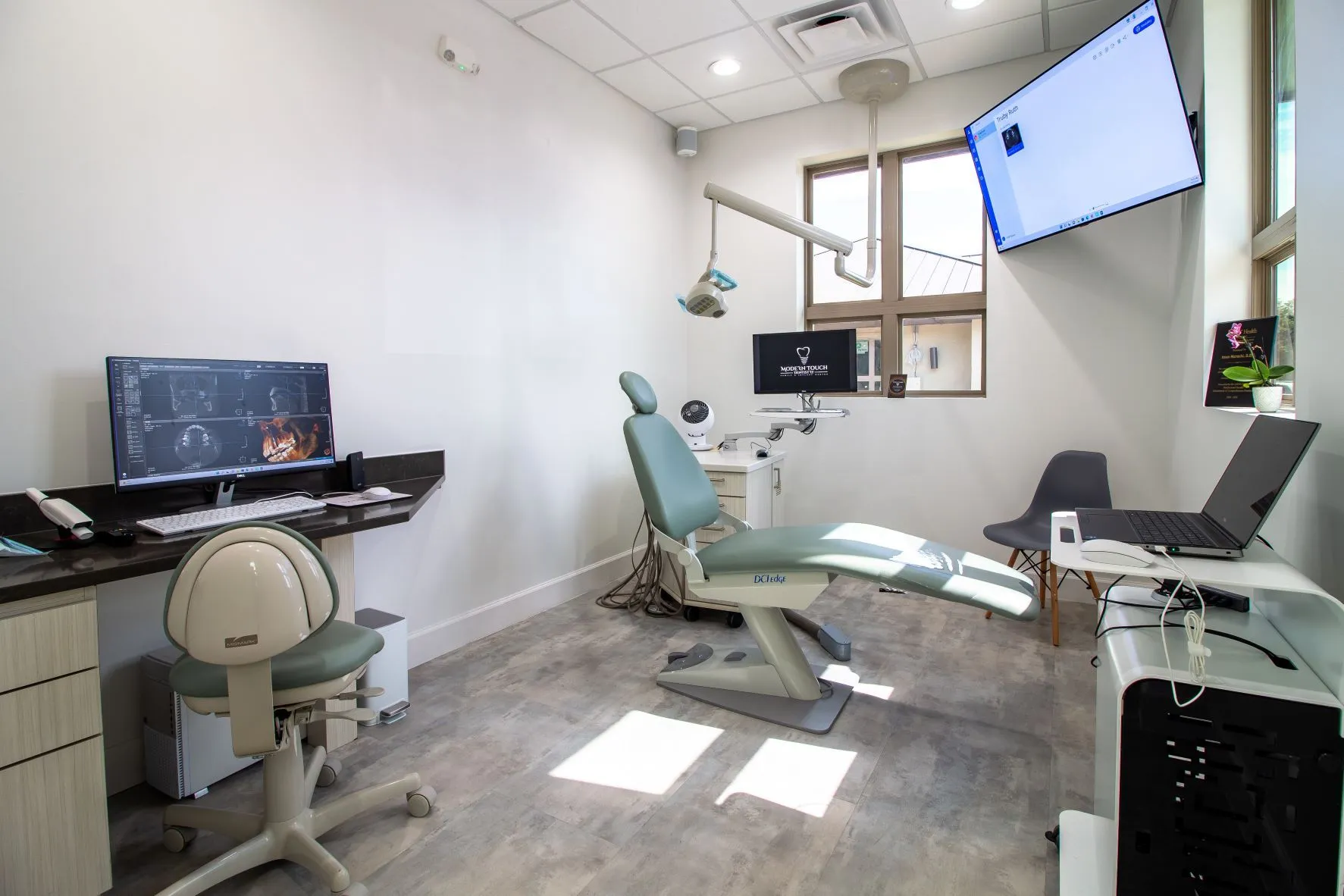 At Modern Touch Dentistry, we make all our patients feel right at home! We put your needs first to achieve efficient and comprehensive treatment. Our dental team is trained and skilled, and we strive to provide energetic and fun-loving service to each patient. Each member of our team has years of experience in treating patients with the highest level of care. We pride ourselves on staying current with technological advances by attending continuing education courses regularly.
Modern Touch Dentistry has a broad range of treatments available to make your visits convenient while letting you see the dentist you trust. Our dentistry goes beyond general dentistry and offers various dental services, from guided implant surgery with IV sedation to cosmetics, children's dentistry, Periodontics, Endodontics, Invisalign, and Oral Surgery.
What sets us apart is our commitment to the patient's overall experience. You will be treated like a member of our family, not just a patient. Our office is more like a home than a clinic. You can feel welcome and relaxed as we use the latest techniques and technology such as digital x-rays, 2D and 3D imaging, CT scans, Intraoral Scanner, Intraoral Camera, In-house Lab.
Modern Touch Dentistry was created with the idea of taking care of one patient at a time. We seized the opportunity to create a unique style of dentistry by giving our patients the First-Class Approach. Focusing on one patient at a time would facilitate an informed decision on treatment options and encourage ownership of the individual's oral health.
Our team promises to provide comfort and efficiency at every visit. We understand that dental work can have some inherent discomfort, so we've carefully crafted various options to put you at ease. We can't wait to show you how comfortable dentistry can be!
With our array of dental services, it's no surprise we are regularly expanding our family of patients. If you are interested in becoming a new patient, request an appointment online or call our office today. We look forward to providing you with the excellence you deserve.

Schertz Dentist - Schertz Dental Office
This page provides you with practical information about our practice. It includes descriptions of our office location, including a map and directions, hours, appointment scheduling, insurance acceptance and billing policies.
Modern Touch Dentistry
645 Woodland Oaks Drive
Schertz, TX 78154
(210) 810-3690
Appointments
We are excited to meet you on your first appointment. You are welcome to fill out paperwork through our website to expedite your visit or come early to fill out paperwork. Please bring your updated medication list. Suppose you would like to schedule a doctor appointment, hygienist cleaning appointment, or emergency dental appointment; you can book an appointment at any time using our online booking system. If you have any questions or concerns contact us at (210) 810-3690
Insurance and Billing
Our office accepts most major dental PPO insurance plans. We do not participate in Health Management Organizations Dental plans; however, we will be happy to file your insurance claims for you.
Before your dental appointment, please provide us with your current dental insurance plan, so we may contact your insurance carrier to verify benefits. Please be prepared to bring your dental insurance card with you or provide a copy before your scheduled appointment. With all the information in hand, Our team will provide you with estimates on your treatment plan. We will file insurance electronically on your behalf.
If you do not have any insurance coverage, we are delighted to see you as a private-pay patient, or you may want to utilize our Modern Touch Dentistry Plan to further enhance your benefits. Please contact our office so we can provide you with more information about our dental plan.
Payment Options
Your dental health is our priority, and we will work with you to make your dental treatment possible. We accept cash, check, Visa, American Express, MasterCard, or
Discover. We also have financial arrangements without interest and low monthly payments for patients who would like to make a monthly payment through the
CareCredit program.
Financing Options
CareCredit is here to help you pay for treatments and procedures your insurance doesn't cover. We offer No Interest* financing or low minimum monthly payment options so you can get what you want, when you want it. You can even use CareCredit for your family and favorite pet.
With three simple steps, including an instant approval process, it's easy to apply for CareCredit. After you're approved, you're free to use CareCredit for the services you choose including LASIK, veterinary, dentistry, cosmetic, hearing aids and more.
CareCredit is endorsed by some of the most credible organizations specific to each healthcare profession we support. And CareCredit is a GE Money Company, so you know you can count on us. For over 20 years, we've been helping over five million cardholders get the healthcare treatments they want and need.
Now you don't have to worry about saving up for the procedures you want and need. With CareCredit, the decision's in your hands to get what you want, when you want it. For more information or to apply online, visit carecredit.com