Cosmetic Dentistry In Schertz, TX - Modern Touch Dentistry
Don't hide your smile, improve it! Cosmetic dentistry in Schertz, TX can help give you the confidence to smile again. Modern Touch Dentistry offers a variety of cosmetic treatments for all your dental needs.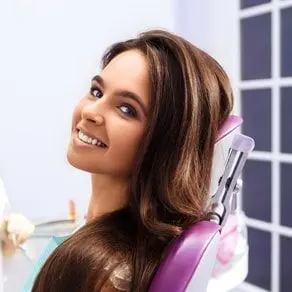 Teeth Whitening
The first thing that most people who want to improve their smile think about is teeth whitening. Regular brushing keeps your teeth healthy, but for a truly bright white smile, you should consider professional whitening. In-office whitening takes two hours and brightens your smile by up to eight shades.
Bonding
If you have chipped or cracked teeth your dentist may recommend this treatment. Using a dental bonding material, your dentist will fill and reshape your damaged teeth.
Dental Veneers
Veneers are another alternative to enhance your smile, provided by your cosmetic dentist in Schertz, TX. They are thin shells that cover the front surface of your teeth to cover imperfections and give you a perfect smile.
If you have one or more teeth that can't be repaired with bonding or veneers or have a gap in your smile, dental implants are an excellent option because they can replace one or more teeth. Titanium posts are affixed to the patient's jaw and it is on these that the replacement crown is bonded, making for a very long-lasting addition to your smile.
Your dentist can find the best combination of cosmetic treatments specifically for you.
Don't Delay
If you are interested in cosmetic dentistry treatments in Schertz, TX,
please give Modern Touch Dentistry a call today at (210) 810-3690.